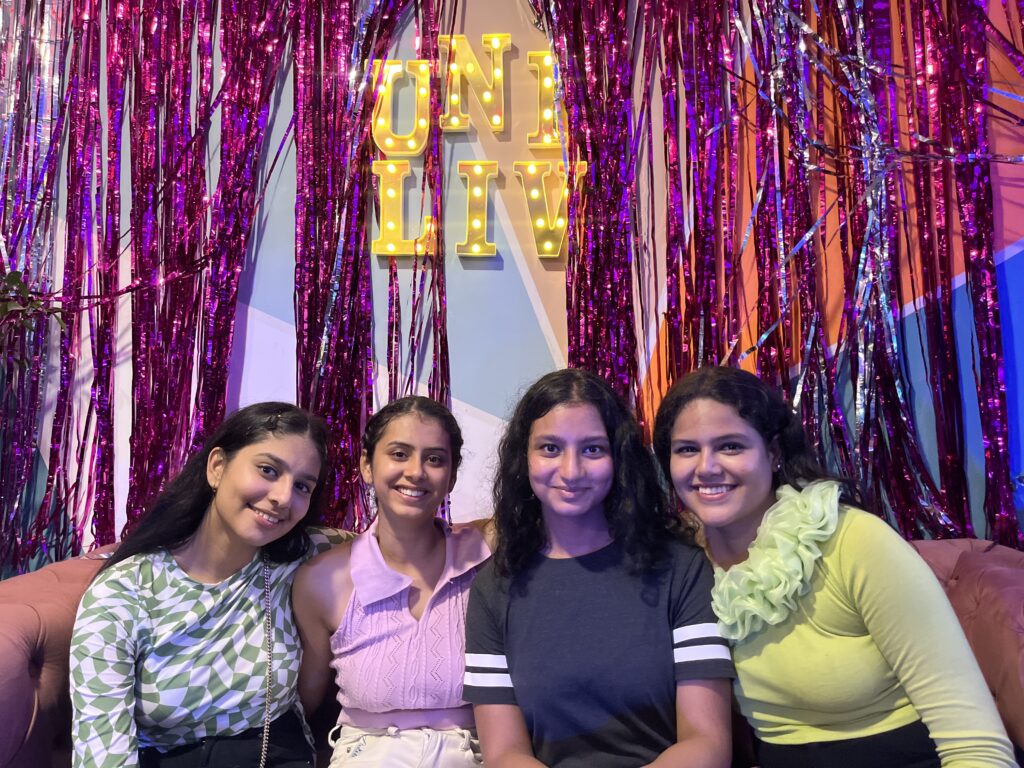 Choosing Uniliv – Your Community-Driven Student Accommodation
Imagine you're a student at Delhi University, bustling with dreams, ambitions, and the desire to make every moment count. You've just arrived in the vibrant, lively heart of the capital, ready to embrace a new chapter of your life. However, amidst the excitement, there's one pivotal choice that stands before you like a fun puzzle to solve – where to live during your college years. This is the story of your college adventure, and it's about to get a whole lot more exciting. In this article, we'll introduce you to the concept of community-driven student accommodation, making it as appealing as your favorite hangout spot, and explore why choosing Uniliv, a leading name in this field, is an absolute must for an unforgettable college experience.Get ready for an amazing journey because this article will show you why Uniliv, your student home, isn't just a place to sleep. It's where you'll find friends, safety, personal growth, and a true sense of belonging. If you're a Delhi University student, this is your go-to guide!
Let's Start With Building A Supportive Network In A New City
As a student hailing from various corners of the country to study in the bustling heart of Delhi, the prospect of being away from home can sometimes be a tad overwhelming. But take a deep breath because Uniliv, your home away from home, is here to make the transition feel as smooth as butter on toast.
In a city teeming with unfamiliar faces and the constant hustle and bustle, the importance of building a supportive network cannot be overstated. Whether you're navigating the maze of Delhi University, seeking the best local eats, or just needing a friend to chat with, having a strong support system can make everything seem more manageable.
This is where Uniliv, your PG near Delhi University, truly shines. It's not just a place to sleep; it's a bustling hub of camaraderie. In Uniliv, you'll find students like yourself, all in the same boat, ready to be friends and lend a helping hand. It's like having an extended family right at your doorstep, and there's something incredibly soothing about knowing that you're never really alone.
Choosing A Community Not Just PG Or Hostel
Imagine Uniliv as the coolest song that brings students like you from all across India to Delhi. It's not just a place to stay; it's your affordable student housing, where you'll find friends who totally get you.
At Uniliv, there are awesome events, parties, and Innovative Learning Programs for students , and it's the perfect way to meet others who have dreams and goals just like yours. Think of it as joining a fun club where you connect with people who share your interests and passions. Uniliv makes studying a whole lot more exciting.
Here, you're not just having a blast but also learning how to balance your student life. You'll figure out what's important, how to manage your time wisely, and make smart choices, all while being safe and sound at Uniliv.
This fantastic mix of fun, learning, and responsibility is what makes Uniliv stand out. It's the place to be for students who want to make the most of their college adventure in the lively city of Delhi.
Conclusion
Uniliv is not just about where you sleep; it's the vibrant start to your journey in Delhi, right in the heart of student life. With our PGs located in the buzzing neighborhoods of Satya Niketan, Saket, and Hauz Khas, close to both the North and South campuses of Delhi University, Uniliv becomes your ideal launchpad.
It's the place where you'll make friends who will feel like family, have an incredible time, and discover how to ace your college life. Uniliv stands as the ultimate choice for students who are ready to seize every opportunity college life in Delhi has to offer.
So, if you're all set for an adventure that's brimming with friendship, fun, and personal growth, Uniliv is your perfect melody in the symphony of student life – and it's playing right near your university.