Uniliv believes you can't be extraordinary without being extra! Everything we do is over-the-top and unrestrained. Our "UniLiv Life" series of events is no exception.
From sit-down Chef's tables hosted by world-renowned chefs to mixology sessions by the best to laid-back meet and greets hosted by exceptional founders and thought leaders: We put delight front and center. Come through and experience more than what you will in any other hostel or pg around Delhi University.
Uniliv organized an Art Gallery Tour followed by an Art Workshop by Mrs. Sarla Chandra, an internationally acclaimed Artist. The residents immersed themselves in the world of art, exploring captivating exhibits. Mrs. Chandra's insightful guidance during the workshop inspired creativity and experimenting with various techniques.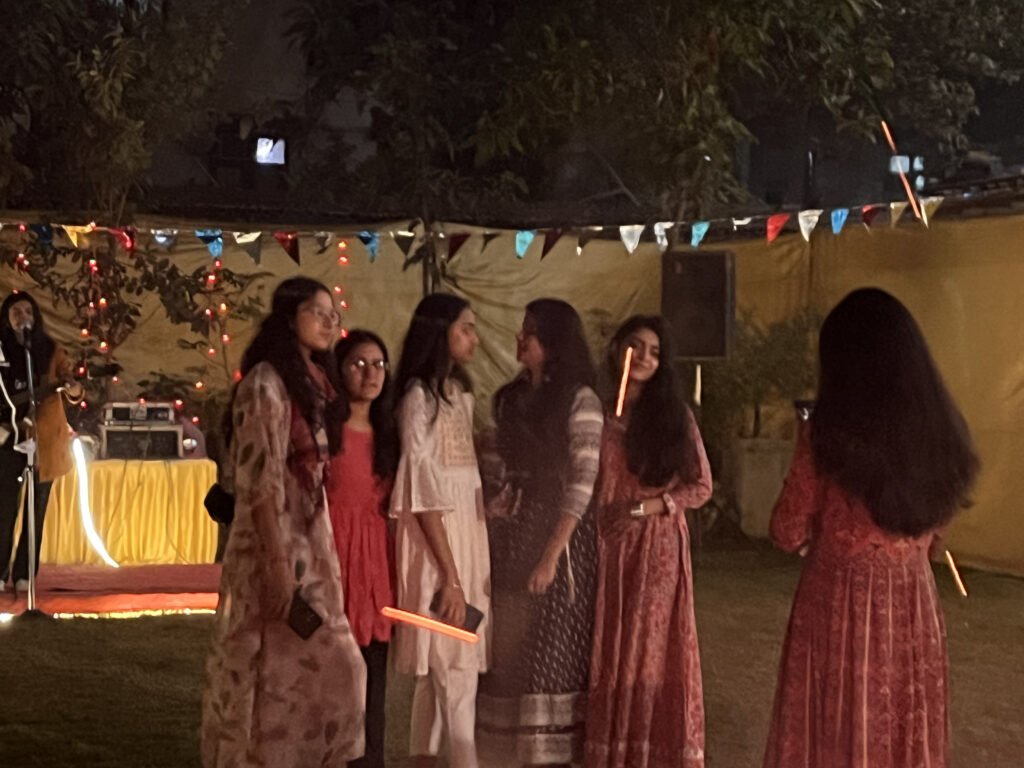 The Lohri party organized by Uniliv was a grand celebration. It exuded traditional charm, adorned with vibrant decor. We soaked in the festive spirit with live music , dhol performance , cultural performances, and bonfire and Traditional delicacies. Celebrating cultural festivities away from home can be fun too and leaving our Tenants with memories , they will cherish for life.
The Christmas Celebration At Uniliv Was A Delightful Event Filled With Joy And Festive Spirit . Uniliv Oak Sparkled With Festive Decorations, Creating A Joyful Atmosphere. Tenants Indulged In Delicious Treats, Lively Conversations, And Got A Surprise Visit From Santa.
At Uniliv , Friendship Day was a heartwarming celebration. Residents came together for a day of camaraderie and fun activities. Laughter echoed as Tenants exchanged heartfelt wishes and tokens of appreciation. Games, music, jamming, and fun activities were the main charm. The event encapsulated the spirit of friendship, fostering a sense of community and creating lasting memories at Uniliv.